So far, 2008 has been a huge year for Celebrity Babies!
Seems like every time we turn around, there is another little star being born!
Here's an update on who's who of the celebrity baby world...
Christina Aguilera
Max Liron Bratman, born Jan. 12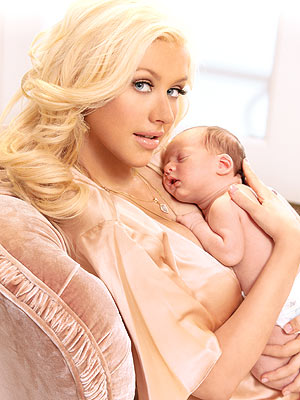 Credit: Regine Mahaux/Contour by Getty Images
"I'm head over heels in love," says Christina Aguilera of her new son, Max Liron Bratman, born Jan. 12. The new mom, who has given breast-feeding credit for her post-baby bod, says her husband Jordan loves her new figure! Aguilera recently told Access Hollywood: "I think they say that when you're breastfeeding, you know, your weight kind of slims down. It's a little easier. It's like a workout within itself. It's very tiring actually and you find yourself snacking more often."
Nicole Richie
Harlow Winter Kate, born Jan. 11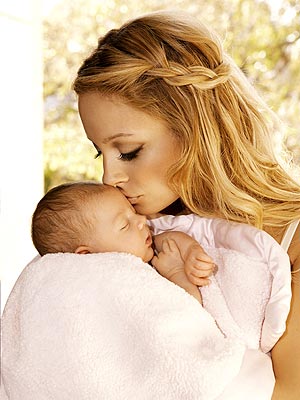 Credit: Andrew Macpherson
As quoted in
People
mag, "I don't even remember what life was like before her," new mom Nicole Richie, 26, says of daughter Harlow Winter Kate, born Jan. 11. "She gives life a whole new meaning and a whole new purpose."
After giving birth to baby Harlow earlier this year, Nicole Richie is moving her career in a new direction—costume jewelry. The former "Simple Life" star says designing pieces is a natural step for her, as she loves to mix and match jewelry. Plus, now that she's a mom, she finds designing a great flexible job. "Everyone's been really mellow and able to work around my schedule, she says. "If I need to go feed the baby, I do it." -
Modern Mom
Jennifer Lopez
Maximilian (Max) David & Emme Maribel, born Feb. 22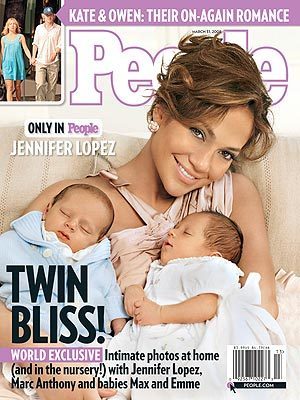 London (ANI): Latino pop star Jennifer Lopez insists that she is in no rush to follow the footsteps of mums Victoria Beckham or Gwyneth Paltrow to drop the weight gained during pregnancy. The 38-year-old singer revealed that her kids Max and Emme are her priorities right now. "I gained a good amount of weight, which I was focused on because twins can sometimes have a low birth weight," The Sun quoted her as telling OK! Magazine. "I gained 45-50lbs, a lot for my frame, but for twins it's right on," she added. Lopez also said that is she is proud of her new figure. "It's amazing how your stomach goes boop and it's this jiggly mass. I even play with my little leftover belly," she added.
Jennifer Lopez and husband, Marc Anthony welcomed twins, Emme Maribel & Maximilian David on February 22nd, 2008. The twins were born via C-section, in Long Island, NY.
Jennifer, 38, has now vowed to ease up on her work commitments because motherhood is the biggest priority in her life now. She said: "I've been very career-orientated my whole life and very focused on my own world and all of a sudden the focus just shifts. It's like, whoosh! I want to do everything for them."
Halle Berry
Nahla Ariela Aubry, born Mar. 16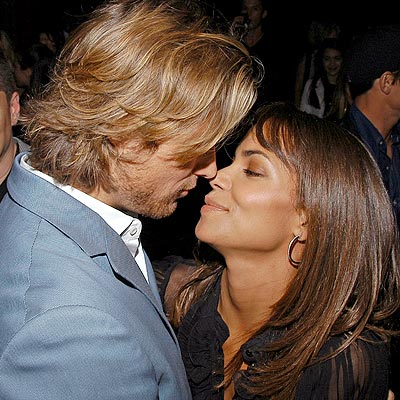 Proud new parents, Halle Berry & Gabriel Aubry welcomed their baby girl, Nahla Ariela, into this world on March 16th, 2008. Weighing in at 7 lb, 4 oz, she was born at 10:17 am in Los Angeles, CA.
When Donatella Versace was asked about Berry and Aubry's newborn daughter, Versace, who hasn't yet met the baby, said she believes the little one is "fantastic looking. I cannot imagine a better looking baby than this one."
We can only imagine...
Melissa Joan Hart
Braydon Hart, born Mar. 12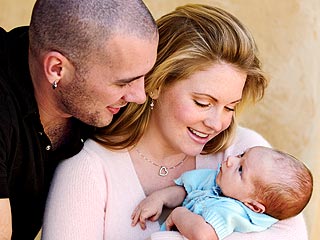 credit: photo by Tara Rochelle
Melissa Joan Hart and her husband Mark Wilkerson have welcomed their second child, a baby boy. Braydon Hart, weighing in at 7lbs, 3oz was born at 3 pm on March 12th, in Los Angeles, CA. The couple, who married in 2003, already have a two-year-old son called Mason. Hart previously said: "This has been a long but exciting pregnancy, and we along with Mason are excited to add to the Wilkerson clan."
Melissa says she had a better experience this time around. "I was able to do it completely natural, no drugs – and it was much shorter than Mason's birth (but by no means easy!)," says Hart.
Congratulations!
Courtney Thorne-Smith
Jacob 'Jake' Emerson, born Jan. 11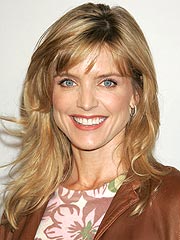 credit: Jeffrey Mayer / WireImage
Courtney Thorne-Smith & husband, Roger Fishman welcomed their new son, Jacob 'Jake' Emerson on January 11th, 2008. Weighing in at 6 lbs, 13 oz, he was born in born in Los Angeles, CA almost 2 weeks late!
This is the first child for Courtney and her husband, Roger. Courtney has something else in the works too. She will publish her first book, a novel titled Outside In, this September. We can't wait!