The Latest on Who's Expecting...
Michelle Monaghan
Credit: Wenn.com
LOS ANGELES, June 3 (UPI) -- A spokeswoman for Michelle Monaghan has confirmed to People magazine exclusively that the U.S. actress and her husband are expecting their first baby.
Monaghan, who is best known for her roles in "Made of Honor," "Kiss Kiss Bang Bang" and "Mission: Impossible 3," married graphic designer Peter White in 2005.
"They are very excited," Monaghan's representative Jennifer Allen told People in confirming the actress' pregnancy.
Monaghan is due to deliver the baby in late fall.
Continue reading for the latest scoop on all of your favorite celebrity mommies-to-be!
Victoria's Secret Model, Alessandra Ambrosio
Credit: Jeff Vespa, WireImage.com
"Hi everyone! First of all, i would like to wish a happy new year to everybody and say that i have been really busy working a lot. Also, I would like to announce some really great news! My boyfriend Jamie and I were surprised in the beginning of the year with some delightful news that we are expecting our first child together!
This is a dream come true and a really special moment in our lives! I'm very happy to say that our baby looks healthy and that we are really excited to be mom and dad and raising a child together. I hope this year for you all has started full of amazing surprises like it has been with me.
For the time being, I ready to start to enjoy and dedicate myself to this new chapter in my life and I hope to be working soon enriched by our love for our new baby."
Ashlee Simpson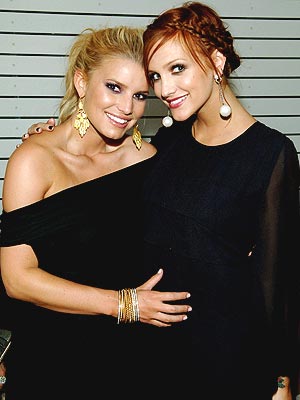 Credit: Denise Truscello/WireImage
According to
People Magazine
, "Newlyweds Ashlee and Pete Wentz have confirmed that they are expecting their first child."
"While many have speculated about this, we wanted to wait until after the first trimester to officially confirm that we are expecting our first child," they wrote on Wentz's site,
friendsorenemies.com
. "This is truly the most joyous time in our lives and we are excited to share the happy news and start our family."
Caroline Rhea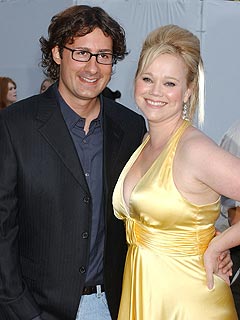 Credit: Gregg DeGuire/WireImage
Sabrina, the Teenage Witch star Caroline Rhea and her longtime boyfriend, Costaki Economopoulos, are expecting their first child, her rep confirms to
PEOPLE
.
Rhea, 44, who next appears in the series Sordid Lives, premiering on Logo July 23, is due in the fall. Economopoulos is a stand-up comedian and recently qualified for the World Series of Poker.
Tori Spelling
Credit: Agencies
Tori Spelling and Dean McDermott are expecting a girl, the actress tells
PEOPLE
.
"We were shocked when the doctor said the ultrasound showed a girl!" says Spelling. "Since Dean has [a son] Jack and now Liam, I always kid him that he's shooting only boys."
But the couple are thrilled to have a female sibling for Liam, 1, and Jack, 9, McDermott's son from a previous marriage.
"I've always wanted a little girl since I'm such a girly girl, and Dean always wanted a little girl as well," says Spelling, 34, who had an emotional reaction as soon as she got the news. "I immediately started crying. I couldn't believe it. I have my beautiful little boy and now I'll have my little girl! It's amazing."
Gwen Stefani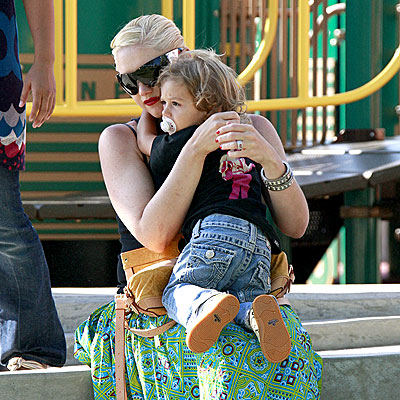 Credit: Fame Pictures
According to
People.com
, Don't expect Gwen Stefani and Gavin Rossdale to be stocking up on baby items in pink or blue just yet. The couple, who are expecting their second child, will find out if they're getting a boy or a girl on delivery day, Rossdale said Wednesday.
"We don't know [the baby's gender]. It was a surprise last time so we're kind of working on that this time," he told Ryan Seacrest on his KIIS-FM radio show. "There are some [names] floating around the house, bouncing around the walls."
But will the new baby's name measure up to his brother's? "Not too crazy," said Rossdale, 42, who added that compared to a name like Kingston, "there's so much pressure on the poor guy or poor girl. Kingston set a pretty intense standard!"
Jessica Alba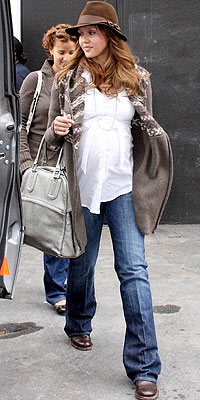 Credit: Ramey
Jessica Alba, who is expecting her first child in June, did some shopping for her soon-to-be-born baby Thursday afternoon in Beverly Hills.
"She was picking up last-minute essentials," says a source of the actress's spree at baby store
Bel Bambini
, where she is registered. "She was so excited and said she was due any minute! She just seemed relaxed and ready to welcome home her baby."
The actress quietly married Cash Warren at the Beverly Hills courthouse on May 19. The two met while working on
Fantastic Four
and were engaged last December.
Read more at People.com
!
Nicole Kidman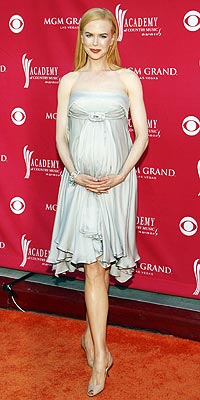 Credit: Isaac Brekken/AP
(Peter Mitchell, Los Angeles) Quoting "sources close to Nicole Kidman", Hilton's website announced today it can "reveal exclusively" a baby boy is on the way for the Academy Award-winning actress and her Grammy Award-winning country crooner husband.
A guessing game began a week ago when the Australian glamour couple walked the red carpet in Las Vegas for the Academy of Country Music Awards and mentioned they knew the sex of the bub, but were keeping mum about it.
"I'm not saying," Urban told reporters.
Hilton was not so shy. "The Australian actress is expecting a boy," the blogger wrote. "Congrats to her and dad-to-be Keith Urban!"
Read more...
Angelina Jolie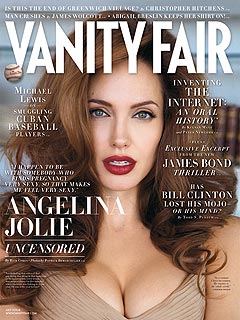 (People.com) Angelina Jolie, who is expecting twins this summer, says being pregnant makes her feel womanly and sexy.
"It makes me feel that all the things about my body are suddenly there for a reason," she says in the July issue of Vanity Fair. "It makes you feel round and supple, and to have a little life inside you is amazing."
Plus, the actress says that her partner, Brad Pitt, "finds pregnancy very sexy. So that makes me feel very sexy."
Read more...