Nicole Kidman and Keith Urban Welcome a Baby Girl!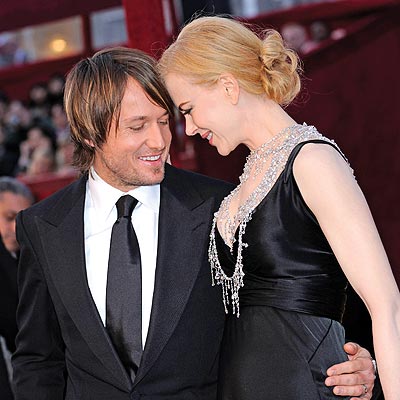 PEOPLE
- Nicole Kidman and her husband, Keith Urban, have welcomed their first child together, a daughter named Sunday Rose Kidman Urban, born Monday morning in Nashville, PEOPLE has confirmed.
"Husband Keith was by Nicole's side, and mother and baby are very well," said spokesman Paul Freundlich, who added that the couple were "delighted" to make the announcement. He also said the baby girl weighed 6 lbs., 7.5 oz.
The pregnancy was first announced in January. Kidman has two other children with her former husband Tom Cruise: Isabella, 15, and Connor, 13.
In the days leading up to the birth, the couple – who celebrated their second wedding anniversary on June 25 – didn't stray from their normal routine in and around Nashville, where they reside in a gated community.
From early morning stops at a local Starbucks for warm drinks to a little sweat at the gym later in the day (Kidman was a regular at spin and yoga classes during her pregnancy), the couple remained low-key.
"She's never been happier and healthier," says a close family friend. "She is absolutely radiant and enjoying nesting and homemaking with Keith at their new home in Nashville." -
Continue reading the rest of this article at
People.com